Financing Flight Training
We know that the cost associated with flight training can be expensive and hard to pay for out of your pocket as you go, and we are often asked if there is financing or student loans available for flight instruction. Fortunately, the good news is yes. As a matter of fact, there are many options out there that flight students can pursue for financing their flight training.
We currently recommend AOPA FINANCE and FLIGHT TRAINING FINANCE, which are geared specifically for pilot training. The best part is that the payments are relatively low and a monthly payment plan can cost less than 2 hours of flying!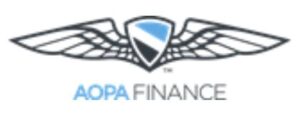 With AOPA Finance, credit approval and interest rates are dependent upon the credit history, income and obligations of the applicant and co-borrower, if any. Payments can be as low as:
Private pilot's license for as little as $150-300 a month*
Instrument rating for as little as $175 a month*
Multi rating for as little as $75 a month*
Contact Information:
Visit their website at: https://finance.aopa.org/flight-training-finance
1-800-627-5263

With Flight Training Finance, you can apply online and get a response within 24 hours. Their website has a repayment calculator, along with a long list of FAQs and an online application.
Contact Information:
Visit their website at: https://www.pilotfinance.com/flight-students/#
1-800-667-0201
Aviation Scholarships
We look forward to seeing you soon at Laconia Flight Academy!